So, Lil' Lady and I set off to Canada on Thursday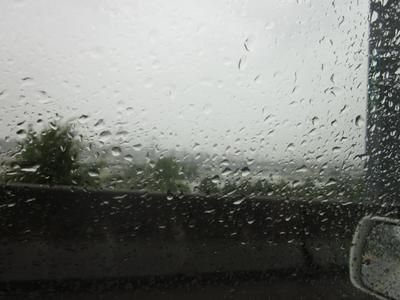 We stayed overnight with her aunt in Washington to cut down the amount of time in the car (on the way up). Probably a good call as we hit Portland's rush hour, and it left me feeling cranky. However, it turns out we were to run into all the traffics.
And a shit ton of rain.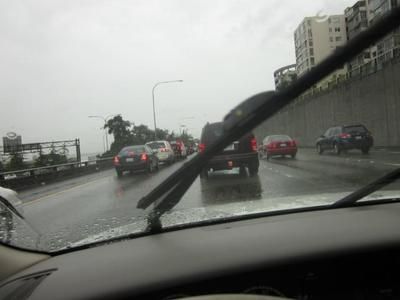 Seattle's grossness looked an awful lot like Vancouver's grossness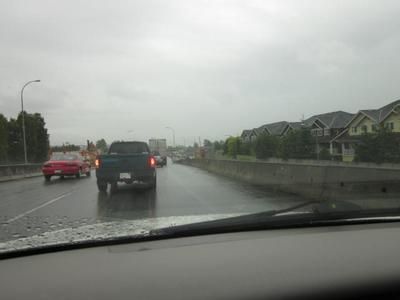 And left me whining a lot about how everyone's stupid and doesn't know how to drive and wanting the drive to be done with.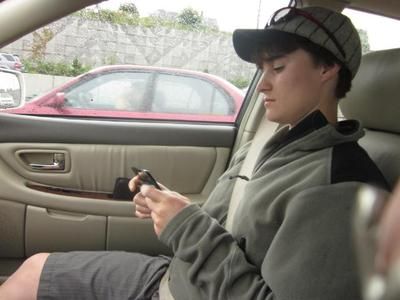 And Lil' Lady found out she has degenerative disc disease somewhere around Seattle which wound her up and left me feeling the anxious vibrations she had the entire way to Whistler.
It was a long drive.
But we arrived eventually, and despite Lil' Lady's snide remark about booking a campsite last minute, it worked out relatively well (I could only get an RV space and despite obviously not having an RV, the guy was very awesome and gave me a discount for my invisible pop-up trailer, ahem).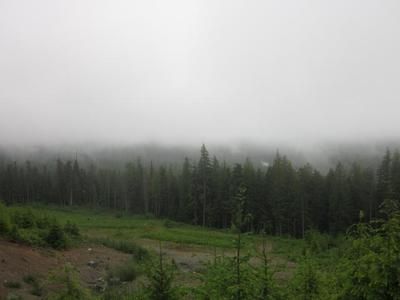 We were in the Whistler area, and theoretically, surrounded by mountains. However, this was not apparent from the situation at the campgrounds. Yanno, with the torrential downpour alternating with fog and all.
But we made the best of the situation, and I craftily devised a mock lean-to with the tarp my sister left in the trunk of the car (after previously eyeing the ten I have at home and deciding that it wasn't necessary,hurr) and the picnic table.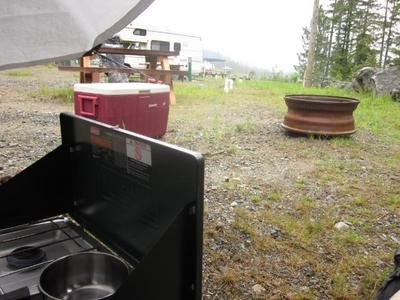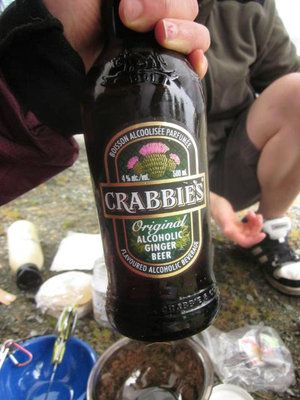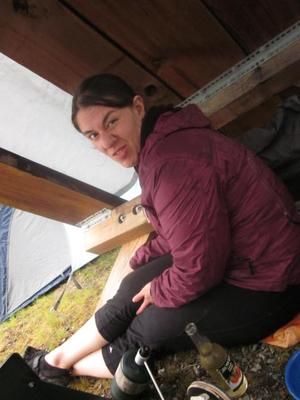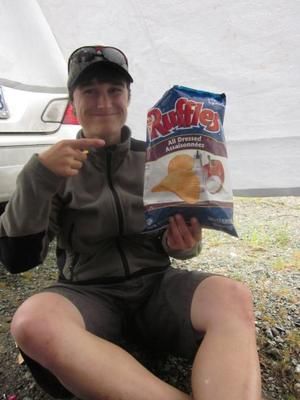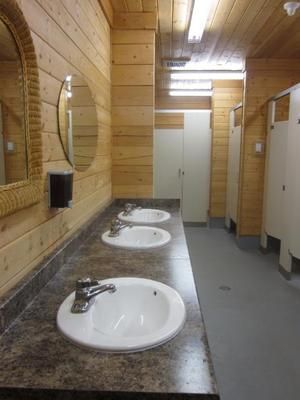 It rained every night we camped and caused minor flooding in the tent. Also, my brilliant ass thought it was awesome to bring a sleeping bag that I haven't used before and wasn't quite suited to the temperatures we were going to experience. We were fortunate enough to have a super swanky bathroom at our disposal that was heated and had hot water.
Fortunately, the skies were clear on both race days (Lil' Lady went on Saturday while I went on Sunday)
They added a new element to the start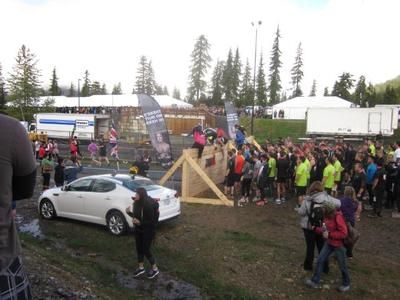 A seven/eight foot wall that had to be scaled in order to get in the "corral" to begin the event. I kind of peed myself, as I was pretty sure I wasn't going over the wall. I did, in the end, but whatever.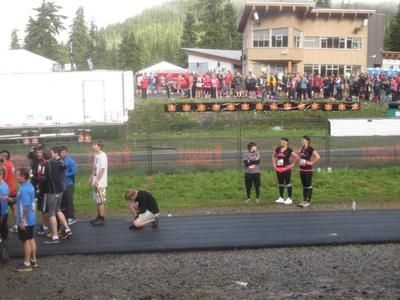 Lil' Lady was adopted by the Beer Wenches as she was a bit slow motivating on the day of her race to meet up with the actual team she was supposed to run with. Probably for the best.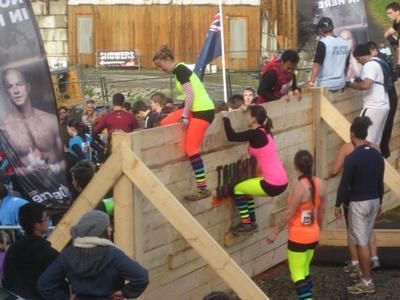 Neeeeeeeoooooonnnn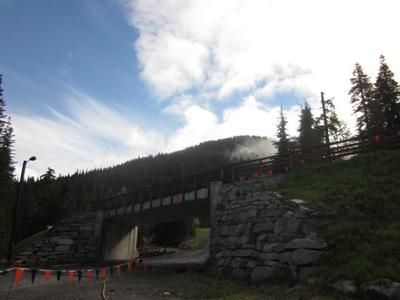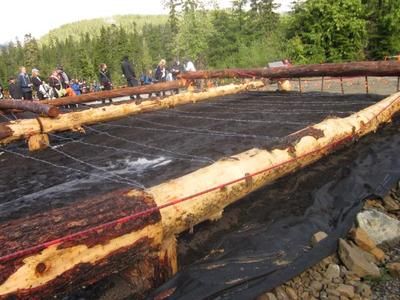 Barbed-wire mud pit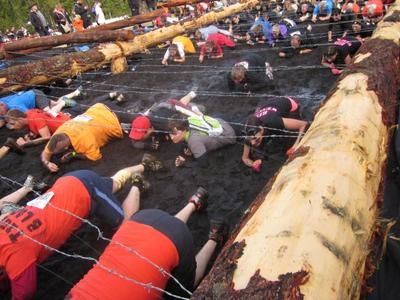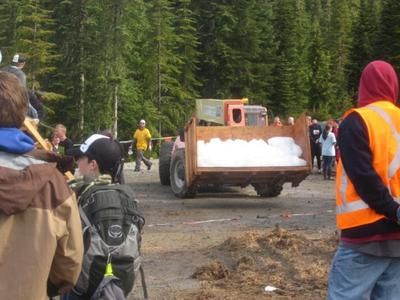 "That's a lotta ice you got there, whatchu doin' with it?"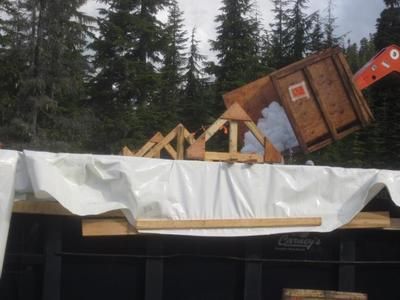 Shit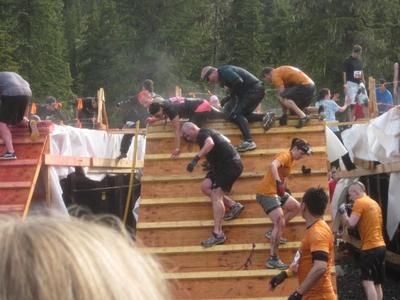 This was a niiightmare. I did this one at the last run, but it wasn't nearly as long in length and was not as deep. I could not, for the life of me, pull myself out of the water, and then I started to freak the shit out internally that I was going to be stuck there forever. Some kind people shoved my ass out of the water as I was in the way, team work and all.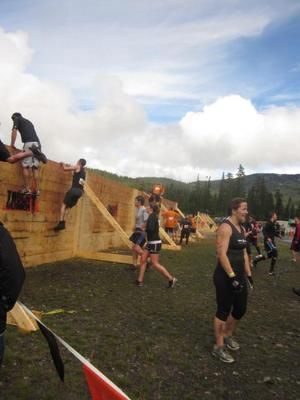 More walls. These were taller than the starting walls, but no where near the 15 foot bastards they set up later on in the course. I was a pansy and opted to skip those ones, but did my duty and helped lift other people over the wall.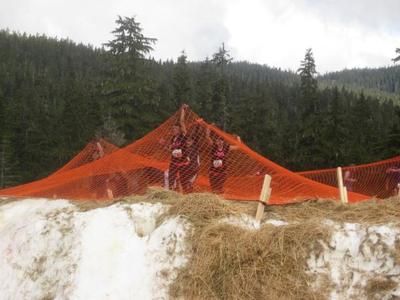 Obnoxious net things that look easy but are stupid heavy and not nearly as flexible as they look. All over snow. There was a lot of snow involved in this course.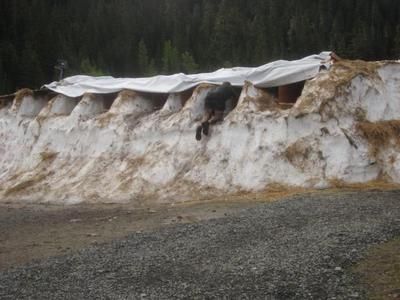 From waaay later in the course, these tunnels had you crawling across snow. This was around mile 9, and I hated everything snow.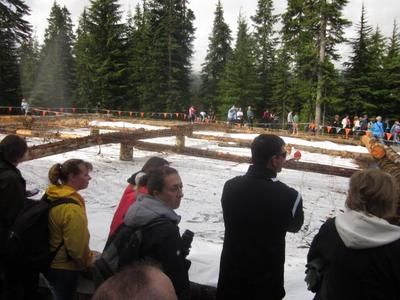 The electric eel-basically a slip and slide with a bunch of electric wires hanging in your face, zapping you as you go down. I decided to say fuck it and go with it, even though I haven't been cleared for potential heart issues.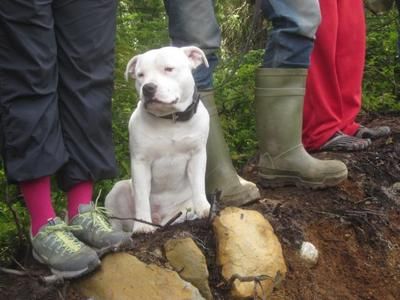 Chick magnet, I loved this dog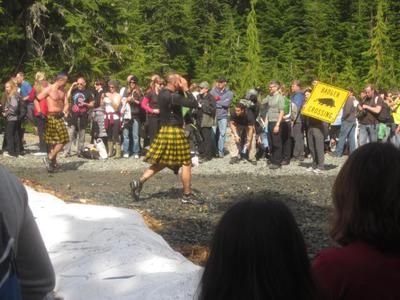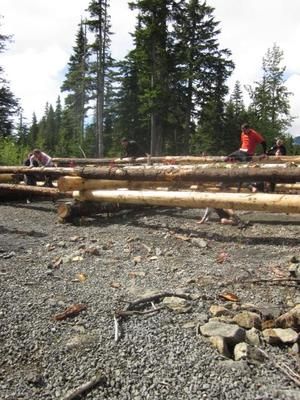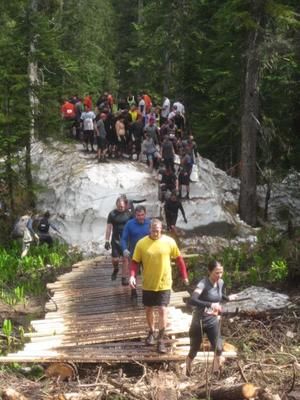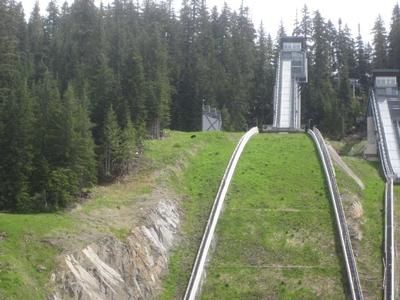 The little black dot, kind of towards the center is a bear. The course was about ten yards above this guy.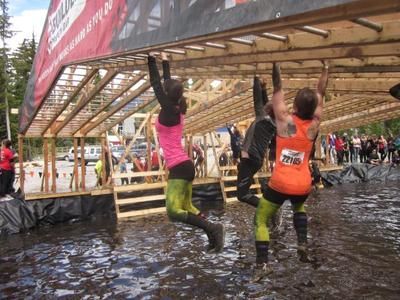 Neeeeeooooonnnnn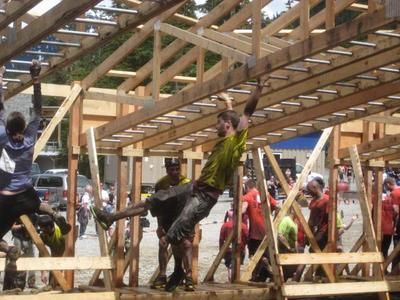 This guy is kind of my hero. He smoked a cigarette during his crossing.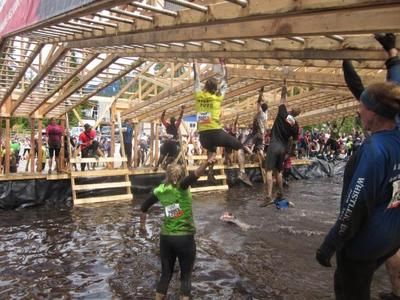 The chick in the green shirt is basically me, except I only got to the first rung...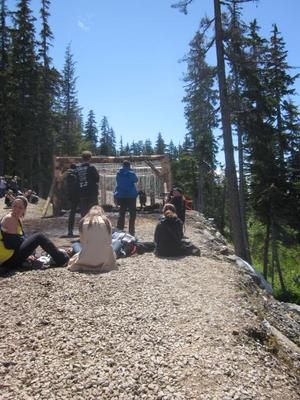 Running through the electric wires at the very end. Wasn't nearly as bad as it's made out to be.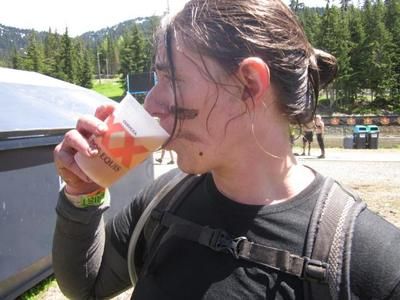 After 11 or so miles, even Dos Equis is appreciated.
There were a number of other obstacles, but they were not accessible to spectators due to winter conditions, ha. A particularly painful one was sliding down a steep snow embankment into a frozen lake (which was gooorgeous). Iiii pansied out of that one as at that point in the run, my brain died and couldn't take the thought of going into the water, especially after the issues with the previous ice obstacle. Overall, I felt this race was kind of easier than the one in Norcal, but still enjoyable. I finished with a better time (though it's all relative). More importantly, I didn't feel like death at the end. Soo, while I'm about 10-15 pounds heavier, at least my conditioning is (somehow) better than the last time.
And now the question is: Do I sign up for the Seattle one in September? :O